Tik Tok – Poems and Drawings by Ricker Winsor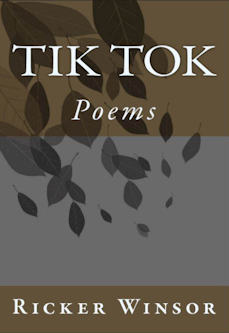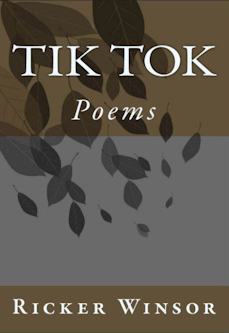 The latest Mud Flat Press publication is Ricker Winsor's book of poetry and art, Tik Tok. Here's Ricker's announcement:
Mud Flat Press has published my first poetry collection, Tik Tok, thirty six poems and thirty two ink drawings done with reed pens and brushes. My relationship to poetry began with an epiphany in 1973. Only poetry spoke to me during the intensity of that experience. I had left New York, Brooklyn, and started life over again close to nature in the deep north. And I was in love.
There are 36 poems and 32 India Ink drawings done with reed pens and brushes. It is available at Amazon and Create Space.
My two previous books, Pakuwon City: Letters from the East and The Painting of My Life are also at Amazon.
Also see my amazon page at AuthorCentral.