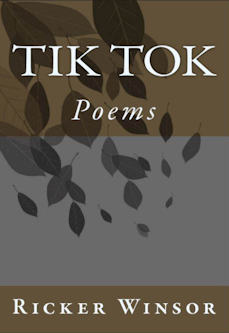 by Ricker Winsor – Tik Tok is a book of art and poetry with thirty-six poems covering the years 1973 to present and thirty-two ink drawings done with reed pens and brushes by the author of Pakuwon City and The Painting of My Life.
Read an excerpt (PDF format)
Read the reviews
Order Tik Tok from your favorite bookstore or Amazon.com or CreateSpace.
Note – We encourage our readers to ask local bookstores to order our books, but if you are going to order online, authors make a larger royalty from CreateSpace than from Amazon.
Trade paper $12.50 Amazon.com or CreateSpace
Pages: 56
Publication year: 2017
ISBN: 978-1974539864