NEW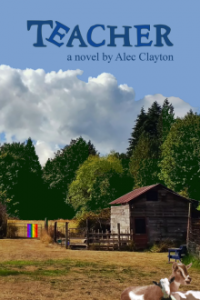 Teacher
by Alec Clayton
Intense, funny and true to life, Teacher begins with a damaged and uncertain Eva McRoy, a bisexual high school English teacher who lost her child after a tumultuous divorce. Her self-identity is now under threat at work and in relationships. Yet Eva grows in identity and power as she starts an LGBT support group at school, protests a police shooting, and survives a school shooting herself. Through these struggles, she discovers a passion for justice and renews a sense of self that had waned.
Set in Olympia, Washington with a strong sense of place, Teacher weaves actual events with the fictitious lives of Eva, her strong and no-nonsense wife, Helen, and her fellow teachers.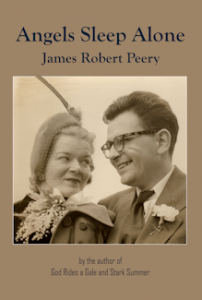 Angels Sleep Alone
by James Robert Peery
I
t's 1942. War rages in Europe and Japan. Journalist and radio celebrity Bob Sessions sees the woman who will change his life—the daughter of a "Holy Roller" preacher from rustic North Mississippi. Angels Sleep Alone is a poignant, dramatic, and funny novel of love found and lost and found again in wartime America, and of a different kind of war—class war—in the fictitious capital city of Madison, Mississippi. Peery's earlier novels, Stark Summer and God Rides a Gale (Harper & Brothers 1938 and 1940 respectively, now out of print) were best sellers in their day. Peery died in 1954 at the age of 54, leaving behind this unpublished novel. And now Angels Sleep Alone, passed down to his daughter and then granddaughter, rises.

Have you read and enjoyed books by Ricker Winsor, by Jack Butler, Christian Carvajal, Alec Clayton or any of our Mud Flat Press authors? If so, please tell your friends, recommend our books on Facebook and other social media, post customer reviews on amazon.com and goodreads.com. Small presses like Mud Flat Press can't afford the kind of advertising campaigns larger publishers routinely put out there, so we depend on this kind of help. Thank you!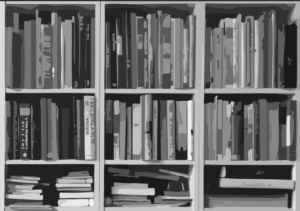 From rough draft to finished book, Mud Flat Press helps self-publishing authors prepare their books for print-on-demand (POD) publishing companies with editing, formatting, layout and design services.
We also publish a small number of books which strike us as unique in style and original and honest in content with the MFP imprint. 

Subscribe – We'll email you Mud Flat Press blog posts and occasional other things we think you might be interested in.