NEW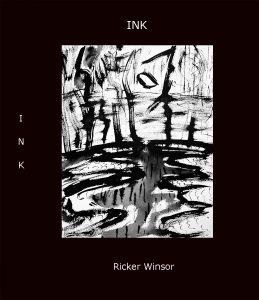 Ink
by Ricker Winsor
R
icker  Winsor describes Ink, a book of poetry and drawings, as "the best of my drawing over forty-five years."
"Using reed pens, ballpoint pens, and brushes, I made the effort over all those years to get out into the world and make my mark. I believe drawing is the purest way to respond directly to the landscape, to our life. It communicates what we are feeling at the time; the drawings reflect those feelings."
Ink features about one hundred fifty drawings plus captions and short prose. Two essays are included: "Drawing and Wabi-Sabi" and "What I Know about Art." They have both been published in various places and the latter was featured in the Rhode Island School of Design magazine, XYZ.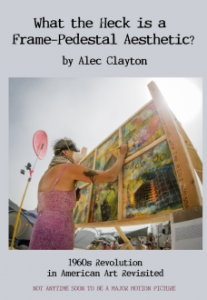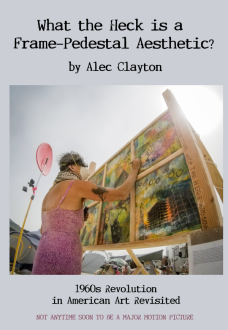 What the Heck is a Frame-Pedestal Aesthetic?
1960s Revolution in American Art Revisited
by Alec Clayton
It was 1970. Abstract-Expressionism had dominated American and world art for almost three decades. For thousands of years before that, art had been pictures on walls and sculptures on pedestals meant to be admired for their beauty. Revolutionary new approaches to art during the 1960s changed all that.
Alec Clayton's graduate thesis with the academic title A Ground for the New Art: An Alternative to the Frame-Pedestal Aesthetic analyzed the meaning of the new art and the history leading up to it.
In 1917, when Marcel Duchamp placed an ordinary urinal in a gallery and called it "Fountain," he defended it as legitimate art in a letter stating that "Richard Mutt," Duchamp's pseudonym, "took an ordinary article of life, placed it so that its significance disappeared under the new title and point of view—created a new thought for that object."
Mud Flat Press has taken Clayton's academic thesis, given it a new title, and added an author's note and afterword to update it with a contemporary point of view without changing his original thesis.
Cover photo: Teri Bevelacqua working on her billboard at Burning Man. Photo by Benjamin Von Wong.

Have you read and enjoyed books by Ricker Winsor, by Jack Butler, Christian Carvajal, Alec Clayton or any of our Mud Flat Press authors? If so, please tell your friends, recommend our books on Facebook and other social media, post customer reviews on amazon.com and goodreads.com. Small presses like Mud Flat Press can't afford the kind of advertising campaigns larger publishers routinely put out there, so we depend on this kind of help. Thank you!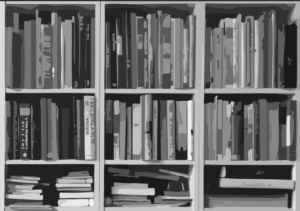 From rough draft to finished book, Mud Flat Press helps  authors with:

Subscribe – We'll email you Mud Flat Press blog posts and occasional other things we think you might be interested in.