—— New from Mud Flat Press ——
Born to Go
a memoir by Charlie Berger
with Erin Donahue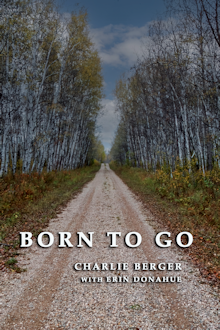 "Whether you are an adventure junkie, an exotic animal lover or just appreciate a darn good yarn, read Born To Go, a memoir by veterinarian Charlie Berger. A larger-than-life personality himself, Charlie's exploits will leave you positively breathless as you skitter across the globe with him on long-distance sled dog races or white-water paddles. From raising wolves in Vermont to treating leopards. From playing stickball in Brooklyn to lecturing about Darwin on Viking cruises. Nothing about Charlie Berger is ordinary so don't be surprised to find his life story, (extra)ordinary as well."
− Skip Sturman, free-lance writer, world traveler, retired director of Career Services at Dartmouth College
This is why Mud Flat Press is so excited to announce the publication of Charlie Berger's memoir, Born to Go.
Read More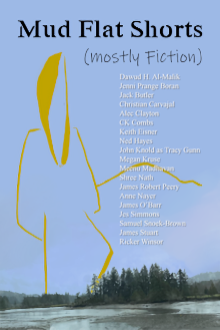 Mud Flat Shorts (mostly fiction)
an anthology
Thirty-one great stories by nineteen magnificent writers including three stories by New York Times bestselling author and Pulitzer-Prize nominee Jack Butler; two by O. Henry Award and Big Muddy magazine's Mighty River Short Story Prize winner Keith Eisner; one by National Book Foundation's "5 Under 35" novelist Megan Kruse; and even excerpts from James Robert Peery's Angels Sleep Alone, a bestselling author who died in 1954 leaving behind an unpublished manuscript the rights to which were given to Mud Flat Press.
Locked In
by Alec Clayton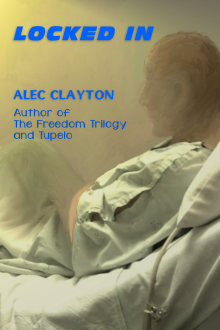 I'm not writing this. I'm screaming it. But only inside my mind. It's all in my head. You are in my head.
Left completely paralyzed and unable to talk after a stroke, newspaperman Willie Ray Rivers recalls his fight for justice in the little town of Hub City, Mississippi; his love for his wife Ella; his conflicted search for the divine; and his sexual obsessions.
On the southern edge of Hub City lies the all-black community of Palmers Crossing, famous for having been the local center of voter registration actions in Freedom Summer 1964, and known for its big discount store, Yardbirds, and a dance hall, Johnny's, renowned for bringing in famous blues and jazz performers (the chitlin circuit).
A resurgent Ku Klux Klan tries to put Yardbirds and Johnny's out of business and destroy the community of Palmers. There are threats and political rallies, and someone sets Yardbirds on fire.
"I love Willie Ray Rivers's voice.  Clayton pulls off the same brilliant trick he has manage in all of his novels (the word 'trick' is, truth to tell, not really accurate.  This is far greater than a knack, or a mere trick.  It's my inability to think of a better word that is to fault here, not Clayton's writing.)
Instead of railing about the evil, the author speaks from the voice of a normal, but sane and basically decent observer."
− Jack Butler, author of Living in Little Rock with Miss Little Rock
Read Butler's review of Tupelo and preview of Locked In here. (Note, there are spoilers in the preview.)
Read more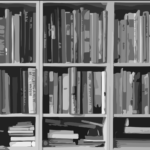 Have you read and enjoyed books by Ricker Winsor, by Jack Butler, Christian Carvajal, Alec Clayton or any of our Mud Flat Press authors? If so, please tell your friends, recommend our books on Facebook and other social media, post customer reviews on amazon.com and goodreads.com. Small presses like Mud Flat Press can't afford the kind of advertising campaigns larger publishers routinely put out there, so we depend on this kind of help. Thank you!
From rough draft to finished book, Mud Flat Press helps self-publishing authors prepare their books for print-on-demand (POD) publishing companies with editing, formatting, layout, and design services. We also do some web design and graphic design.
Find out more

In addition to book publishing
Mud Flat Press occasionally publishes short stories by invitation.