Mr. Klein's Wild Ride
by Lynn Savage
Find your bliss.
"'Adam Ryder called this morning,' Sherri announced,
handing me a stack of messages as I headed out the door
to a lunch meeting at Shiloh's. 'He says he's building the
Disneyland of sex, and he wants Randall/Klein to create
its Mickey Mouse.' Thus began my undoing."
read more
Hotel Fargoan
by Eileen Torgersen-Smith
A Historical Love Story Told in Letters
"It was a remarkable feeling that came over me as I read through
all my parent's letters, written when they were in their mid-twenties.
As I read, I could hear their voices. I felt as though I were channeling
them. They weren't just talking to each other; the three of us
were communicating."
Book One:
A Romance Begins

Book Two:
Summer on the Farm

BookThree:
A Single White Orchid
read more
Squawk!
Story and Artwork by Penelope Merrell
A Story in Fowl Language
An adventuresome chick falls
into a hole
and the barnyard fowl
come to the rescue – a story told
in images
with no human language.
read more
Tupelo
by Alec Clayton
in an era of reluctant change ...
"I've never understood how my twin brother grew to hate me.
At least I couldn't get it while we were still alive. We started life
as conjoined twins, not physically, but mentally. We lived in
each other's heads. And yet, and yet ..."
read more
Pakuwon City
by Ricker Winsor
Letters from the East
read more
Winsor has lived the life
most 'Walter Mittys' only
dream of with an original
sensibility that makes this
much more than a typical
'American abroad narrative.
The Backside of Nowhere
Freedom Trilogy Book One
by Alec Clayton
"'He's like a bad puppy that's always piddling on the floor
but he's so damn cute you can't stay mad at him.
read more
Ya know what I mean?'"
Practicing Zen
Without a Licence
by Jack Butler
"Zen don't think and zen don't care,
but zen might dance in it's underwear."
"Practicing Zen Without A License
is a treatise of religion and philosophy
as written by Kurt Vonnegut and
Douglas Adams in the year 2450 AD.
Or something like that."
– Alec Clayton
read more
As If Art Matters
modern and post modern art reviews and commentary
by Alec Clayton
van Gogh
Willie Ray Parish
Sandy Skoglund
Fay Jones and Gaylen Hansen
Morris Graves
Ron Hinson
Thornton Willis
Bill Viola
Joseph Park and Phillip Pearlstein
Holly Senn
Ric Hall and Ron Schmidt
William Morris
Ross Palmer Beecher
read more
Barlow Palmenteri
and ...
Vegan Comfort
Recipes that hit the spot
by Sherrilyn Reed
Explore with me and find that "comfort foods" can also
be enjoyed vegan style.
Macaroni & cheese, cinnamon rolls and burgers
can still be sumptuous fare.
read more
Bluebird Song
by Morrison Phelps
read more
"... hits with bull's eye accuracy the tragedy surrounding outlawed kids.
This unique account of our society's betrayed youth made me laugh and
made me cry." - Meli, Amazon
Return to Freedom
Freedom Trilogy Book Two
by Alec Clayton
Click Here
When no one is there he sometimes speaks
to the ghost of Jack Kerouac. He's not crazy.
He doesn't think Jack can hear him. But ...
Visual Liberties
Freedom Trilogy Book Three
by Alec Clayton
Calling Bitsey Ashton a square peg in
a round hole would be like saying the
Titanic was a motorboat that sprang
a leak.
read more
Imprudent Zeal
by Alec Clayton
"Did Scully have any enemies
you know of?"
"Scully? Naw. The man was a living
saint. He run that outfit down by the
meat markets where they took in
homeless people and run a soup line
and all."
read more
Thinking Out Loud
by Ricker Winsor
Collected essays published over the past ten years in various online journals and magazines.
"The essays in this book are just as varied as Ricker's paintings and cover topics like fishing, regret, loneliness, marriage, competition, and racism. A cornucopia of concerns and experience."
read more
The Wives of Marty Winters
by Alec Clayton
Will Selena ever come out of the coma?
Will the shooter ever be caught?
And why did the woman with the red cape
try to take the bullet for Selena?
read more
Reunion at the Wetside
by Alec Clayton
ELDER ROMANCE
AND SERIAL KILLINGS
AT BARNEY'S WETSIDE PUB
read more
This Is Me, Debbi, David
by Alec Clayton
When Debbi breaks up with David, each embark
on adventures that are, in turn, romantic, funny,
enlightening, and scary.
"Because of the natural beauty of Alec Clayton's prose,
and the flow of the narrative, it is easy to miss the stunning
craft this writer has mastered." - Ricker Winsor
read more
The Painting of My Life
by Ricker Winsor
The talent of recollection and the
contemplation of experience is both
a gift and a burden.
read more
C Is for Collection
21 stories by Christian Carvajal
read more
Tales about a child with a secret, a silicon deity, a monster on the loose in medieval Paris, the inventor of time travel and a custom-made afterlife.
Tik Tok: Poems
Poetry and ink drawings by Ricker Winsor
Did I catch any of it as it went by so fast, a flickering beam of energy, experience and memory?
read more
Blackfoot Whitefoot
The Life of James Willard Schultz
by David Kherdian
This is the biography of the first white man
to penetrate the Blackfeet tribe — a love story
and adventure story.
read more
Until the Dawn
by Alec Clayton
Painting can be an evil mistress.
She can love you tender
and she can love you raunchy,
and she can rip
your guts apart.
read more
NEW
Oil Pastels from Trinidad
by Ricker Winsor
Abstract Expressionist oil pastels and poetry. Visual artist, musician, photographer and writer, Ricker Winsor does it all.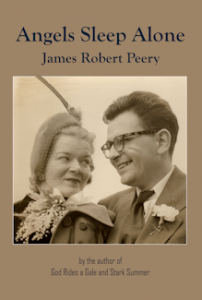 Angels Sleep Alone
by James Robert Peery
I
t's 1942. War rages in Europe and Japan. Journalist and radio celebrity Bob Sessions sees the woman who will change his life—the daughter of a "Holy Roller" preacher from rustic North Mississippi. Angels Sleep Alone is a poignant, dramatic, and funny novel of love found and lost and found again in wartime America, and of a different kind of war—class war—in the fictitious capital city of Madison, Mississippi. Peery's earlier novels, Stark Summer and God Rides a Gale (Harper & Brothers 1938 and 1940 respectively, now out of print) were best sellers in their day. Peery died in 1954 at the age of 54, leaving behind this unpublished novel. And now Angels Sleep Alone, passed down to his daughter and then granddaughter, rises.

Have you read and enjoyed books by Ricker Winsor, by Jack Butler, Christian Carvajal, Alec Clayton or any of our Mud Flat Press authors? If so, please tell your friends, recommend our books on Facebook and other social media, post customer reviews on amazon.com and goodreads.com. Small presses like Mud Flat Press can't afford the kind of advertising campaigns larger publishers routinely put out there, so we depend on this kind of help. Thank you!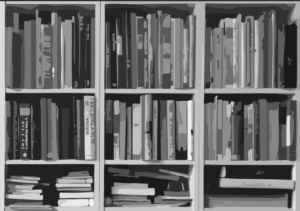 From rough draft to finished book, Mud Flat Press helps self-publishing authors prepare their books for print-on-demand (POD) publishing companies with editing, formatting, layout and design services.
We also publish a small number of books which strike us as unique in style and original and honest in content with the MFP imprint. 

Subscribe – We'll email you Mud Flat Press blog posts and occasional other things we think you might be interested in.