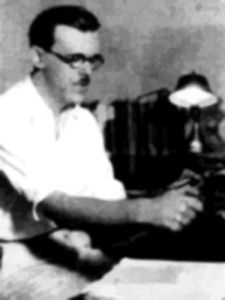 James Robert Peery was born Feb. 22, 1900 in the small North Mississippi town of Eupora. He served in the U.S. Army Signal and Intelligence Divisions in WWI; then worked in banking and in cotton before settling into journalism, beginning with a stint writing for the Webster County Progress in his hometown and eventually serving as head of United Press Association, Jackson, Mississippi Bureau, news director for television station WLBT, and news editor for Jackson radio station WJDX.
He published two bestselling mainstream novels under his own name, Stark Summer (Harper & Brothers, 1938) and God Rides a Gale (Harper & Brothers, 1940).
Peery also published dozens of detective stories and other pulp fiction under the pseudonym Carl Buchanan, including three crime novels published in the UK; a humor column under the pen name Jim Purg, and other works under various pen names.
Peery died in 1954 at the age of 54. He had completed and edited Angels Sleep Alone but had not published it. The paper manuscript with hand-written edits remained with his wife, Sudie Leigh Peery, who passed it down to her daughter, Suzanne Peery Schutt. Finally, it was inherited by her daughter, Anne Schutt Turner, James Robert's granddaughter, who asked her cousin Alec Clayton, co-founder of Mud Flat Press, to consider publishing it. It has at last been published sixty-six years after it was written.
Published by Mud Flat Press:
Angels Sleep Alone
See: The Compleat CARL BUCHANAN [JAMES ROBERT PEERY] in the 2007 Mystery File blog post for more information.
Article: Jim Peery: Eupora's Forgotten Son
by Marica Bernstein Special to the Webster Progress Times | 7-20-2022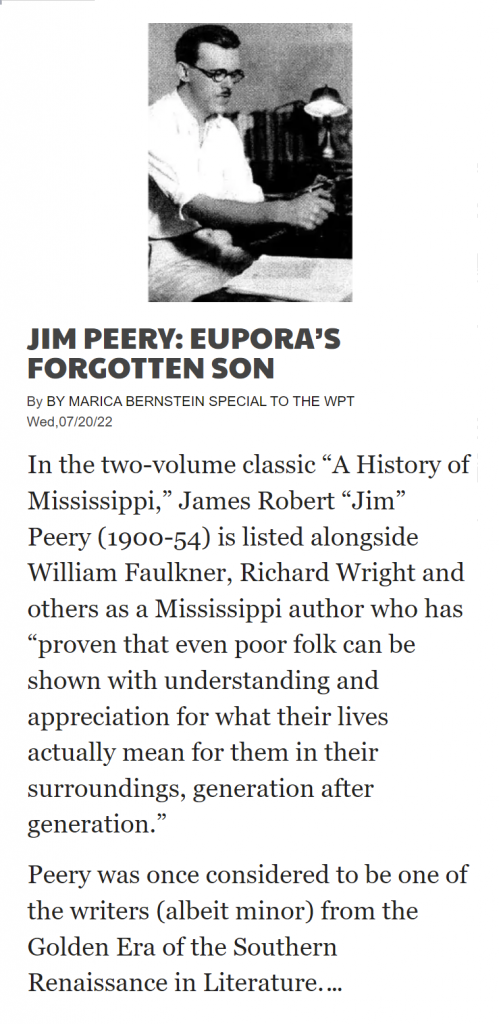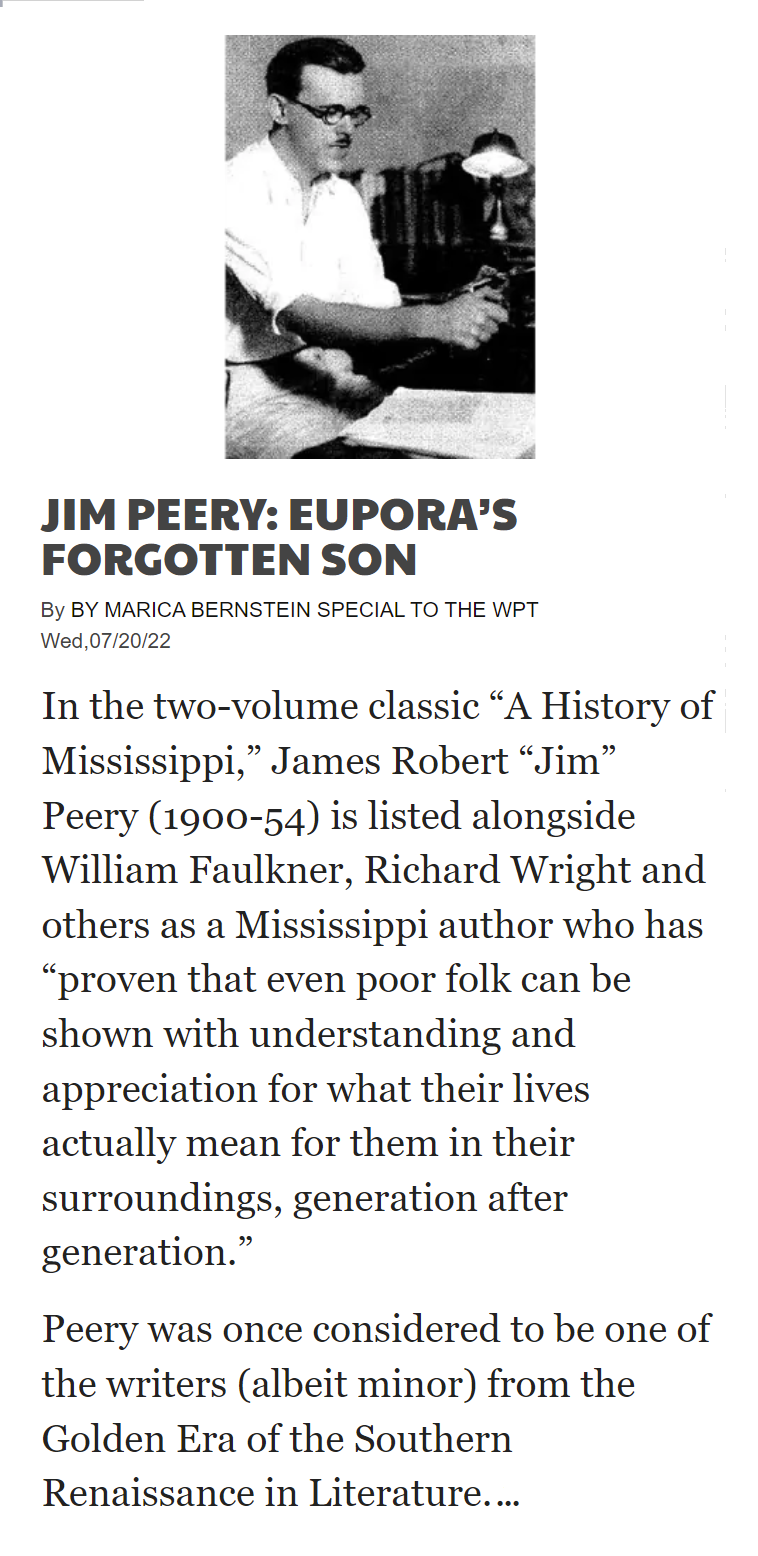 In the two-volume classic "A History of Mississippi," James Robert "Jim" Peery (1900-54) is listed alongside William Faulkner, Richard Wright and others as a Mississippi author who has "proven that even poor folk can be shown with understanding and appreciation for what their lives actually mean for them in their surroundings, generation after generation."