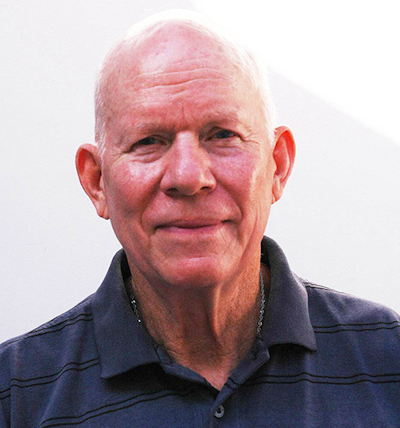 Ricker Winsor attended Northfield Mount Hermon School, Brown University, where he studied English, and The Rhode Island School of Design where he received BFA and MFA degrees. He has worked as a photojournalist, as a cabinetmaker, as a teacher, and as an exhibiting landscape painter. He performed professionally for thirty years as a Delta blues musician – guitar and vocal. Ricker is an expatriate living in Surabaya, Indonesia with his Chinese Indonesian wife, Jovita and two dogs, Sniper and Nana. He paints, draws in ink and charcoal, and writes. He also plays chess.
Published by Mud Flat Press:
Pakuwon City – Letters from the East
The Painting of My Life
Thinking Out Loud
Tik Tok: Poems
Francine
Everything in its Season
Poetry
Ink
Oil Paint: A Journey
"Ricker Winsor is a "force of nature — photographer, cabinetmaker, musician, writer, painter, fisherman, golfer, squasher, indefatigable lover, Catholic mystic and pretty good cook." – Ken Rower
Ricker's essays and short fiction have been published at "Reflets du Temps" in France and at Empty Mirror Books which also shows some of his paintings.
Interview with Ricker Winsor by Mud Flat Press
Interview with Ricker Winsor on Paradigm Radio
Visit Ricker Winsor's blog
Ricker's author page on Amazon.com