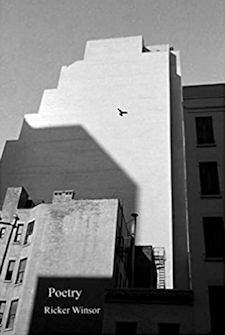 by Ricker Winsor – Poetry is Ricker Winsor's second book of poetry and art. Many of the poems are dated 1773, and about the same number are not dated, but include contemporary references and allusions. Stylistically they range from simple and traditional rhymes to free verse reminiscent of the beat era, which Winsor has written about extensively in other publications. The unique beauty of Poetry is the juxtaposition or poems with abstract paintings and photographs. In his long and productive life, Winsor has been a professional photographer, a painter, a blues musician and much more, and his varied life experiences are reflected in his writing.
Read an excerpt. (PDF format)
Order Poetry from your favorite bookstore or Amazon.
Publication year: 2020
Trade paper, 116 pages
$22.50 Amazon ISBN: 979-8639115592