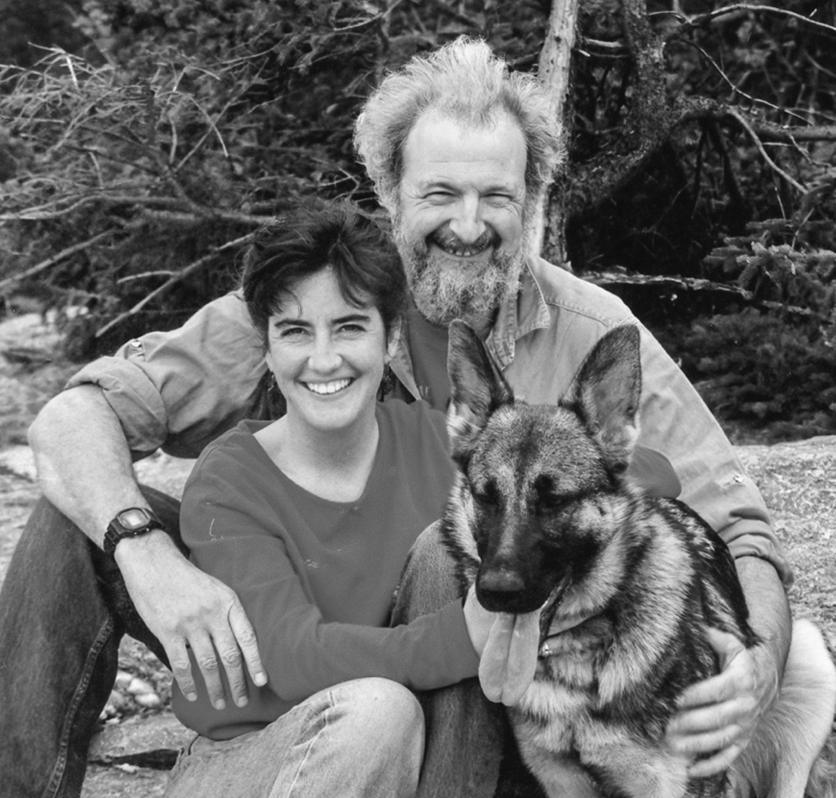 Charles Berger, DVM, a graduate of Cornell University, has practiced veterinary medicine for many years. As a wilderness explorer and filmmaker, he has led ecological tours to Alaska, Canada and Africa, and participated in more than 30 sled dog races, including those of the Iditarod Trail and Yukon Quest. An internationally known lecturer, he teaches courses on evolution, natural history and predators.
Charlie's website: Of Wolves and Dogs: From The Big Bang To Chihuahuas
Erin Donahue The practices that bring Erin Donahue fully awake and alive are nature, photography, exploration, the company of excellent friends, literature and the practice of Zen archery with a long bow. For decades she has worked as a psychotherapist, witnessing and encouraging healing. Erin collects stories from all the people in her life, but especially from Charlie Berger, who has been excellent company at her side, and a generous partner who encourages her to be fully who she is.
Published by Mud Flat Press:
Born to Go