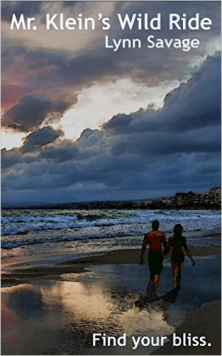 Joshua Swainston, Goodreads
A stimulating tale
Yes, there is sex. Lots of it, in fact. Tons of smutty weird sex. Sex might be the hook, but that is not what the story is about. Lynn Savage crafts a stimulating tale of theme park development. From concept to realization, the reader gets to see what might be the way a huge undertaking like an adult theme park might involve and how it effects the lives of the people tangled in its construction. Most importantly, it's a fun read.

The call me Momon, Amazon
Great story that will hold your attention til the last page!!
I was completely engrossed in this story! I found myself thinking, "this could really happen…such a place could really exist!" The main character could be your neighbor, an every day husband and father….until… Oh you just have to read it for yourself!! Great book!!

A.J. – Amazon
What a fun read!
I'm always looking for a light, fun romp, and that is exactly what this is. If you liked 50 Shades, you will LOVE this one! I highly recommend it!

Alec Clayton, Goodreads
50 Shades of whatever
Mr. Klein's Wild Ride is the sophisticate's answer to 50 Shades of Whatever. It's not a sexploitation book, not a bit of salacious erotica. It is much more than that. Sex, yes, and plenty of it. After all, it's the story of the creation and marketing of an erotic theme park, a kind of erotic Disneyland. But erotica is not this well written. Mr. Klein's Wild Ride is brilliant social satire with fascinating characters and loads of clever art and culture references, a plot that flows like fine wine, biting humor, and a surprise ending that left me reeling. I highly recommend it.

Gabi Clayton – Goodreads
Brilliant writing
Brilliant writing by Lynn Savage. Mr. Klein's Wild Ride is an engaging story about the people in and around an adult theme park. The characters are full bodied, the dialogue is stimulating, and the story is thoughtful, funny, and delicious.

Amanda – Goodreads
Loved it

What a fun read! Sex, intrigue, and just the right amount of humor. Loved it!

Back to Mr. Klein's Wild Ride