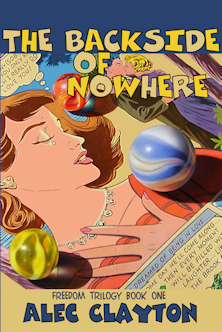 Linda Linguvic, Amazon Hall of Fame reviewer
Move over Pat Conroy. There's a new southern writer in town!
Set in a Gulf Coast town, this novel does more than just give us a story typical of the region. Yes, it includes high school romances, a competitive football game, corrupt political leaders and a devastating hurricane. And yes, it deals with the endemic racism inherent in such towns. But yet the story is so engrossing that I could not put the book down. I loved the characters, including a Hollywood star who comes home to visit his ailing father. Naturally, he meets up with his old-time girlfriend and they reignite their high school romance. We learn about his parents' background and his adopted sister with a secret. Then there is his sister who loves her hard drinking husband no matter how much he strays. All these characters came across as very real and there is a slight comic nature to the book which made it even more interesting to me and kept the story moving.
Frankly, I loved this book and actually found it better than Pat Conroy's latest, South of Broad because the characters seemed more real and not just stereotypes. Alec Clayton hit the mark perfectly, held my interest throughout and even surprised me at the end. Bravo! This is a really good book.

Amazon customer
A taste of a world most people never see
Alec Clayton has captured an entire sub-culture with carefully fleshed-out characters who gather in a tiny backwater town in Mississippi, not knowing what's about to come. The leisurely pace of the writing belies the fact that I couldn't put this down until I had finished it completely. Terrific writing on a small scale that stays with you long after you've finished reading. Bravo.

Sandy D, Amazon
Great book!
Each of Alec's books that I read becomes my favorite, until I read the next one. Having lived on the Mississippi Coast for all of my adult life, I can "feel" the weather when he describes it. It is so obvious that he has lived what he writes about. Great book!!

Elizabeth Reis, Amazon
Hungry for sequel
What a fun read! Small town intrigue, romance, and humor. Alec makes his characters come alive. This one made me hungry for the sequel.

Linda George, Amazon
Loved this book!
Great characters and an interesting, twisty story of a family over time. This story has a bit of everything-history, romance, bad guys, and good guys. A great read!

Christian Carvajal, Amazon
You'd love to have a beer with them
It's been a while since I've read this particular work of Alec Clayton, but it's among my favorites. A transplant to Euro-socialist Olympia, WA from the far different Gulf Coast region, Clayton's work has been influenced by both mindsets. It's a refreshing change from the oppressively racist South we think we know from other novels and novelists. While bigotry often intrudes here as well, Clayton's Freedom County, Mississippi has a refreshingly laissez-faire attitude about personal behavior. Backside's characters feel authentic; and, as the old political saw goes, you'd love to have a beer with them. Often, the generations of family drama give way to social and art commentary in Clayton's charmingly witty voice. This is an unassuming novel that feels like a Gulf Coast getaway.

Ned D. Hayes, author of Sinful Folk, Amazon
Fascinating Book
Backside of Nowhere is a fascinating book for Alec Clayton, that court jester and storyteller of the deep South, who now hails from my hometown of Olympia, Washington.
It is fascinating, because instead of sticking to the "straight" family dramas that fill many of his other books like Return to Freedom and Reunion at the Wetside, Clayton adds the perspective of David Lawrence, and erstwhile film star who is back in the bayou country for a season. His experience outside of Mississippi is a telling contrast, and also an aspirational world that many strive for there.
David's life and family history in the country is the backdrop for a story of family ties that strain to breaking, small town corruption, racial tensions that are (pretty overtly) expressed, and a variety of clever observations about the culture and families of the Mississippi bayou country. In the end, I felt like I'd spent a season myself in that humid territory.
The story itself reminds me of a classic "This American Life" episode, where another movie star — a real one — comes to a small town and interesting things happen. The small town where this actor went in real life is nowhere near as interesting as Clayton's imaginary one, but the stories seem complementary. Here's a link to the This American Life episode #173: Three Kinds of Deception.

PNW Girl, Amazon
Backside is Best for an Inside View
I've never been to Mississippi, but I felt the heat and the storms and the thrill of partying through hurricanes in The Backside of Nowhere. I also enjoyed the characters who populated this book in the town of Freedom and got to know the mindset of the South through this little town. I really enjoyed the closeness of the siblings. This story of redemption's message that we must decide whether to take that route or hang onto our hatred, that is realistically justified in our minds, is a good one. Overall, Alec Clayton did a good job spinning a tale that takes us far away from where we live to another time and place.

Kathy Baros Friedt, Amazon
I really enjoy all of Alec Clayton's books
I really enjoy all of Alec Clayton's books. They can be counted on to have quirky characters and fun storyline. A lot like spicy Cajun crayfish. Very satisfying. The sexiness is not heavy handed–more like a sassy wink. Even ole ' lady panties get a run for their money.
Summer is coming….this is a great vacation read.

Amazon customer
A taste of a world most people never see.
Alec Clayton has captured an entire sub-culture with carefully fleshed-out characters who gather in a tiny backwater town in Mississippi, not knowing what's about to come. The leisurely pace of the writing belies the fact that I couldn't put this down until I had finished it completely. Terrific writing on a small scale that stays with you long after you've finished reading. Bravo.

Ruth Tiger, author of The Away Place, Amazon
Compelling Read
The Backside of Nowhere gives a gritty peek into the lives of a Southern Gulf community and a family in need of healing. It's about coming of age, fleeing one's family for a different life, and returning home to confront what drove them apart. The author paints a vivid picture of life in a small fishing village as well as that of a now-famous protagonist, and brings us quickly into the complex lives of these compelling characters. Skillfully weaving us from present to past and back, the story unfolds into the rekindling of lost friendships, the revelation of well-concealed secrets, and the badly needed healing of hearts. I found The Backside of Nowhere to be an interesting read, one that both surprised me and led me toward a satisfying end. The juxtaposed devastating hurricanes aptly round out these characters' stormy lives.

D. Cloyce Smith, Amazon
Going home again, through hell and high water

Up-and-coming movie star David Lawrence hasn't been home to Freedom, Mississippi, for two decades–and, on the rare occasion he calls his family, he can't even bring himself to talk to his overbearing father, one of more colorful local patriarchs. His hometown and its denizens have become for him little more than fodder for an off-Broadway one-man show.
But when Pop Lawrence has a heart attack while attempting a drunken daredevil stunt in a casino parking lot and makes national news with a spectacular made-for-TV car crash, David reluctantly heads back to the backwaters of Freedom–only to realize that there's some truth to the old saw that home is where the heart is. His sisters and mother, his high school sweetheart, and all his teenage rivalries lie in wait, threatening to turn his journey back home into a trip back in time. Memories are shared, secrets are revealed, friendships are rekindled, old feuds and old loves are resurrected–and the Lawrence family ultimately emerges from this reunion fewer in number but stronger than ever.
Although filled with distinctive, oversized characters, Clayton's fiction is far more Southern realist than Southern Gothic. His storytelling at times faintly echoes the nostalgia-laced prose of fellow Mississippian Eudora Welty but mixes in snappy dialogue, revelatory flashbacks, and episodic plotting, from the novel's opening car crash sequence to the near-cataclysmic closing scenes. With both drollness and melancholy, Clayton serves up a bravado performance, evoking a time and a place that ends up being somewhere after all.

Anthony J. Adam, Amazon
Gulf Coast Storms
Alec Clayton's latest novel focuses on the Lawrence family of the small town of Freedom, located somewhere along the Mississippi Gulf Coast. Hollywood heartthrob David Lawrence returns home after the near-fatal heart attack of his father, Earl Ray, one of the local kingpins in all sorts of illegal activities. By the end of the saga we have been introduced to a host of Lawrences and their friends, most of whom have a dark tale to tell from their pasts, but at times the overall storyline gets a bit lost as flashbacks weave in and out of the contemporary plotline and characters pop in and out. Even though Backside is filled with a host of devilments, including two hurricanes, overall it's a comedy, but one that is more sad than funny. However, anyone interested in tales of the Mississippi Gulf Coast region will want to take a dip in these waters.

Linda D, Amazon
The Upside of Clayton's Backside
Alec Clayton seems to have hit his stride in his most recent novel, The Backside of Nowhere. The book begins to unfold slowly, mirroring the damp, moss-dripping setting of Freedom, Mississippi. Through flashbacks, we come to know these well-fleshed-out characters and their relationships to one another. The tempo begins to speed up as the story unfolds and brings us, at last, to a stunningly written climax that makes you feel as though you are seeing the action on a big screen and not just reading about it. From movie stars to the Ku Klux Klan and from lovers to haters, Clayton's characters leave quite an impression. Highly recommended read!

Jack A. Butler, Amazon
alive with rollicking action
Think Carl Hiaasen crossed with, oh Walker Percy. This novel is funny, acutely observed, full of larger-than-life characters (if you're from the South, you'll probably think you know some of them), and alive with rollicking action. Take a lively bunch of ne'er-do-wells (but don't call them that to their faces), plus a few do-wells, including the local boy who's made it big and mocks his roots, stir in casual racism, wild misunderstanding, floods, storms, and other disasters human and natural, and this pocket of sea-coast Mississippi explodes into hilarious and vivid life.

Van B. Cook, Amazon
I just couldn't put it down
Once again, Clayton has interfered with my sleep. That's right, I got so engrossed in the book that I just couldn't put it down and go to sleep. I know something about southern families and I know something about hurricanes. No one could weave the two together like Clayton has done. Once again, he developed his characters so well that I think I know them….maybe I just know people like them….bet you do too.

Martha Martin, Amazon
The Backside takes me back!
Alec Clayton is a genius of observation, both of people and all their idiosyncrasies, as well as their locale and surroundings. Having grown up very near the same region of the fictional town of Freedom, I immediately recognized familiar characters, some of whom I could have sworn I knew in my past! While Backside is purely fictional, and top-notch entertainment at that, its larger-than-life characters practically jump off the pages. Their antics and quirky personalities stay with the reader long after the final pages of the book have been finished. What a fun ride!

Amazon customer
His Best Yet!
This is Alec Clayton's best novel yet. If you liked any of his others you should get this one because it's funnier, wittier, and more colloquially alive than the rest. Treat yourself!

Back to The Backside of Nowhere