We are thrilled to announce that we have published two new books today: BORN TO GO, a memoir by Charlie Berger with Erin Donahue, and LOCKED IN, a new novel by Alec Clayton.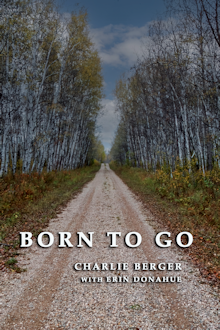 BORN TO GO
"Whether you are an adventure junkie, an exotic animal lover or just appreciate a darn good yarn, read Born To Go, a memoir by veterinarian Charlie Berger. A larger-than-life personality himself, Charlie's exploits will leave you positively breathless as you skitter across the globe with him on long-distance sled dog races or white-water paddles. From raising wolves in Vermont to treating leopards. From playing stickball in Brooklyn to lecturing about Darwin on Viking cruises. Nothing about Charlie Berger is ordinary so don't be surprised to find his life story, (extra)ordinary as well."
— Skip Sturman, free-lance writer, world traveler, retired director of Career Services at Dartmouth College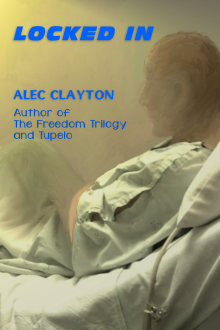 LOCKED IN
Willie Ray Rivers has locked-in syndrome brought on, as best the doctors can tell, by a stroke. He can't talk and can't move any part of his body except the little finger on one hand. "I'm not writing this. I'm screaming it. But only inside my mind. It's all in my head. YOU are in my head."
Locked In is a story of love and survival and forgiveness and a look at the turbulent racial tensions in a Southern town decades after the civil rights movement of the 1950s and '60s.
Both books are linked to on the Mud Flat Press homepage: https://mudflatpress.com/