Gabi (my wife and co-founder of Mud Flat Press) came up with one of those brilliant why-didn't-we-think-of-it-before ideas. We should have periodic Mud Flat Press Zoom events with writers and readers. We haven't made any specific plans yet, but not much planning should be needed. We'll invite writers who have published books with Mud Flat Press and writers whose stories are in our short story anthology Mud Flat Shorts (mostly fiction) to meet with the general public (readers) and talk about their work. We'll announce each Zoom event on the Mud Flat Press blog and on our Facebook pages.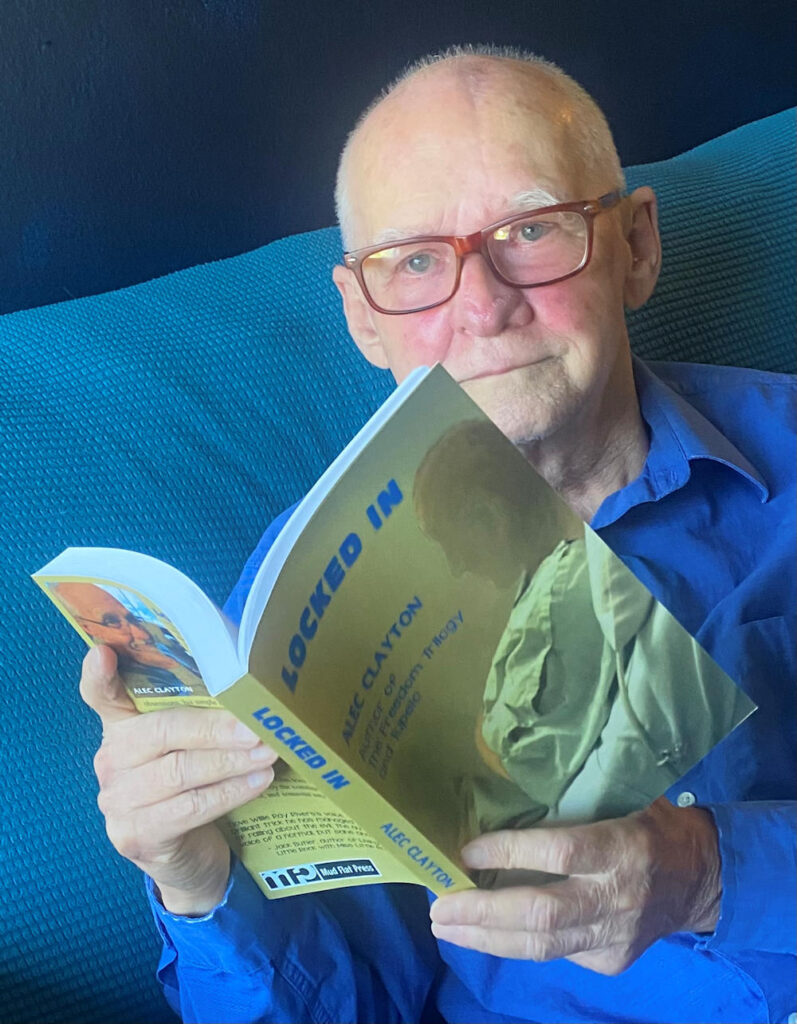 Each event will focus on a particular book or on an individual or group of authors. We'll start with our latest book, my novel Locked-In, followed by Charlie Berger's fascinating memoir Born to Go.
Then we'll invite some of the poets from our soon-to-be-published poetry collection Mud Flat Verse, a sister to the short story anthology. We'll do digital gatherings featuring some of our other books such as Jack Butler's young adult sci-fi Christmas story Christmas on a Distant Planet (maybe we should sneak that one in earlier because it's seasonal and the season is coming soon), and maybe we'll combine that one with talk about Jack's hilarious satire Practicing Zen Without a License.
We are happy that we have plenty of fine authors and books to feature.
To keep up with what's coming up, we recommend that you subscribe to Mud Flat Press's email announcement list – find the form in the sidebar of our website https://mudflatpress.com/ so that you will get timely announcements in your email inbox.