People ask me what my books are about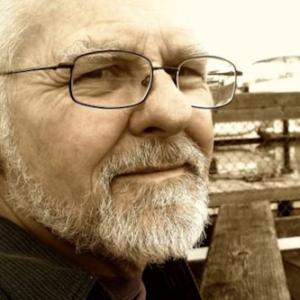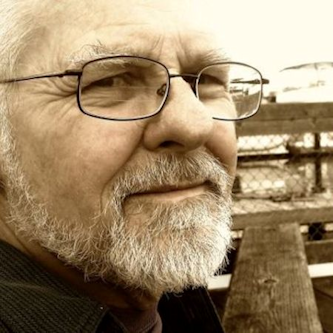 People ask me what my books are about. I'll be damned if I can give a clear and definitive answer.
I've written a book of art criticism, As If Art Matters: Modern and Post Modern Art – Reviews and Commentary. That one's easy. The subtitle tells what it's about. There are essays such as "The Case Against Wall Fodder" and the title piece, "As If Art Matters" and thirty-seven art reviews of famous artists such as Vincent van Gogh and Phillip Pearstein and lesser known regional artists such as Ron Hinson and William Morris.
My other books are not so easy to explain. They are literary fiction, an overly broad "genre" that can mean almost anything to almost anybody. They are stories about people who could be your neighbors or co-workers or best friends. They are gay, straight, black, white, old and young. They are as realistic, funny and tragic as life can be. and Many of the stories hail from the Deep South state of Mississippi, as it was in the tumultuous years of the civil rights movement.
At a recent book event, when I was asked what kind of books I write, my wife said I should have answered, "I can't tell you what all my books are about in a simple sentence or two, but I'll gladly tell you what Tupelo is about or The Backside of Nowhere or any of the others.
Someone there asked me if Return to Freedom is a romance novel. I guess they based that assumption on the picture on the cover of a couple embracing. I said no it's not, and then ineffectually tried to explain that there is romance involved, but it is definitely not a romance novel. I don't think I got the point across very well. Maybe what I should have said was "Hell no! But, yeah, there is romance, there's love and passion. And there's sex. And a whole lot more." I wish I could think of things like that on the spot.
So here's what my books are about:
Until the Dawn – A wild and crazy artist vanishes from the New York art world after a bloody scene in his Soho loft. An old friend searches for him and tells the story of how Red Warner grew up in Tupelo, Mississippi and what in his past drove him so crazy.
"Blooming bodily desires, racism, and rock and roll . . ." – Larry Johnson, Southern Quarterly, author of Veins and Alloy.
Imprudent Zeal – A failed seminarian, a street walker, an art dealer and two artists embark of life journeys that bring them together in unexpected ways.
"… brimming with immense intelligence, empathy, humor and compassion." – Lisa Kinoshita, artist and gallerist.
The Wives of Marty Winters (my PFLAG story) – Wife number one was a gold digger, number two a religious fanatic, and number three was a LGBTQ activist; and Marty was just around for the ride—deeply in love with wife number three but unable to shake off his infatuation (lust, really) with number one.
"Clayton knows how to tell a story and his descriptions gives us mental pictures of where everything is happening. He also goes where other writers dare not go and his 'in your face' candid writing and wonderful characters that are not afraid to say what they think make reading fun." – Amos Lassen – book review blogger.
Reunion at the Wetside – Jim Bright and Alex Martin meet in Barney's Wetside Pub thirty years after last seeing each other and fall in love all over again. The 2008 presidential campaign is going hot and heavy. Alex is an Obama supporter, and Jim is a libertarian reluctantly campaigning for McCain. As their love affair and the campaign heat up, there is a mass murderer on the loose who is killing all the drag queens who perform in Barneys.
"If you like murder mysteries with a bit of meat and history on them, you will love Reunion at the Wetside." – Jack Butler, author of Living in Little Rock With Miss Little Rock.
The Freedom Trilogy – Three books set in the fictitious town of Freedom, a town settled by former slaves, Confederate army deserters and rum runners on the Mississippi Gulf Coast.
Book One, The Backside of Nowhere – Native son and beloved movie star David Lawrence gets a call from back home in Freedom: "It's Pop. He's in the hospital. We don't think he's gonna make it," and David mutters, "Exactly why is it you think I should give a rat's ass?" and thus begins an adventure that ends with David, his dysfunctional family, his old high school sweetheart and an old enemy who is now the disreputable county sheriff trapped together in a house that is swept away in a bayou during a hurricane.
"(Clayton's) storytelling at times faintly echoes the nostalgia-laced prose of fellow Mississippian Eudora Welty but mixes in snappy dialogue, revelatory flashbacks, and episodic plotting, from the novel's opening car crash sequence to the near-cataclysmic closing scenes." – D. Cloyce Smith
Book Two – Return to Freedom – The Freedom story continues, following the lives of the town's hurricane survivors including a pair of teenage hoodlums from the first book, one of whom is now a evangelical preacher with a penchant for young girls, and the other of whom is trying his best to make life work for his alcoholic wife and troubled teenage children.
"Sonny (Staples) is the most intriguing character as he is a past misfit convict turned evangelical religious fanatic. . . . Sonny's charisma is so powerful that at times he is downright frightening." – Joshua Swainston, author of Tacoma Pill Junkies
Book Three – Visual Liberties – Art students Molly Ashton and Francis Gossing struggle to find their way in the tumultuous world of Freedom, Mississippi until they find an unexpected ally in the person of Travis Earl Warner, the once famous artist known as Red Warner who has abandoned the world of art to live a hermit's life at a fishing camp on the Mary Walker Bayou. Yes, the same Red Warner who appears in Until the Dawn, book two of the trilogy, and finally in Tupelo (below).
"…hitting a sweet spot that encompasses both social commentary and pure entertainment! Visual Liberties is both a page turner and a cozy read, as well as being wonderfully dialogue–driven in many scenes." – Steve Clymer
Tupelo – A tale told from beyond the grave by Kevin Lumpkin, youngest of a set of identical twins, Tupelo is the story of a small town in Mississippi in an era of reluctant change. as seen through the eyes of a white boy born to privilege who comes of age in the time of Freedom Riders, lunch counter sit-ins, civil rights marches and demonstrations. It is the story of the love-hate relationship between twin brothers; a coming-of-age story; the story of the forbidden friendship and attraction of a white boy to a Black girl, the daughter of the family maid; and a history of a pivotal time and place.
"…a fraught and powerful story of family and community laboring through the past decades of change in the South. Tupelo is a haunting and personal tale, reminiscent of the best of Pat Conroy. Highly recommended!" – Ned Hayes, author of The Eagle Tree.
This is Me, Debbi, David – A delightful change of pace from my other books, this one is a short, fast-paced novel with the added bonus of nine short stories, many with O. Henry-style plot twists. Debbi and David are a couple in New Orleans. She is a self-confessed wild woman and risk taker who runs topless down Bourbon Street. He is a nebbish bookstore clerk who dreams of becoming a Broadway star. Debbi breaks up with David and runs off with another man who turns out to be not the man she expected. David then decides to do something risky for the first time in his life. He hitch-hikes to New York to pursue an acting career and stumbles on many unexpected adventures along the way.
"The unique, colorful characters and dramatic interactions Alec Clayton creates in his remarkable novel This Is Me, Debbi, David result in a most compelling read. You owe it to yourself to open up this novel, meet this cast of characters, and travel along with them on their quixotic journeys. An engaging story finely written." – Paul Lubenkov, author of Tap Dancing on the Razor's Edge.