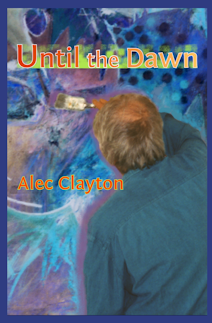 by Alec Clayton – A legendary artist vanishes at the height of his career – Red Warner, an artist from a small town in Mississippi, makes it big in New York and then vanishes following a wild party in his SoHo loft. To discover what happened and why, a childhood friend immerses himself in their shared history in a search that carries him back to his Mississippi home and a secluded fishing camp on the coastal bayous. Along the way we learn how a small town football player coming of age in the time between World War II and the sixties became a leading artist of his time and about the secret that has haunted him since he left the South.
Until the Dawn is a coming-of-age story, a coming-out story, and a story that brings together two worlds: the New York art world of the 1980s and the racial strife of the Deep South in the 1960s.
This is Alec Clayton's first book and the one that introduces Travis Earl Warner, who shows up decades later in the "Freedom Trilogy."
"Blooming bodily desires, racism, and rock and roll take their turns enlivening the plot, yet the writer's primary concern is to focus on the growth of an artistic imagination in such fertile ground." – Larry Johnson – Southern Quarterly
"Stunning debut novel by a wise new voice in American fiction" – Dave Gantt, librarian, Washington, D.C.
Read an excerpt. (PDF format)
Read the reviews.
Order Until the Dawn from your favorite bookstore or Amazon.
Publication dates: 2004, 2008
Trade paper, 162 pages
$12.00 Amazon ISBN: 978-0980032215
Also available on Kindle.