My reading and book talk at Panorama, a retirement community in Lacey, Washington, went well. Much of the discussion centered on race, as it often does when talking about Tupelo. I said that although race was an underlying theme in the book, it's really about much more than that. It's about Kevin Lumpkin a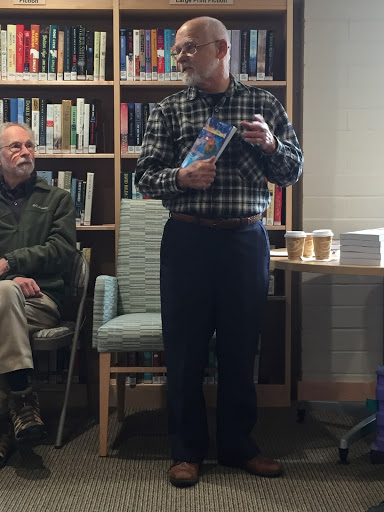 nd his relationships with family, friends, and especially girlfriends. Yes, there is mention of a lynching, lunch counter sit-ins and other events both truth and fiction that happened during the Civil Rights struggle. But there is also:
Football
Skinny dipping in "Bluehole"
A knife fight
An exploding boat
A mad dog attack
A murder trial
Walking naked through town
And a district attorney who is corrupt to the bone
See what all you're missing if you don't read Tupelo.