We are overjoyed to announce the publication of MUD FLAT SHORTS (mostly fiction), a collection of 31 stories by 19 magnificent writers. The stories range from personal memoirs about childhood in New York to the life of a man who was falsely accused of murder and spent fifty years in prison, to science fiction, to humor — stories both realistic and fantastical about people who could very well be your neighbors or a friend you thought you knew.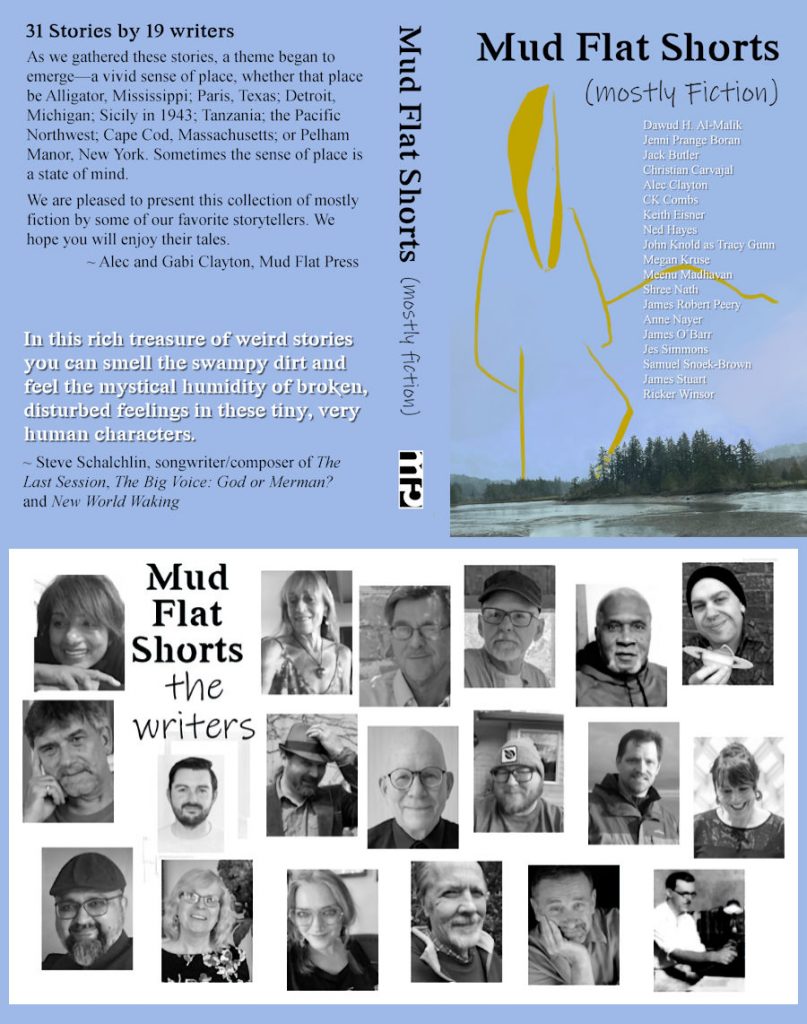 "In this rich treasure of weird stories you can smell the swampy dirt and feel the mystical humidity of broken, disturbed feelings in these tiny, very human characters." ~ Steve Schalchlin, songwriter/composer of "The Last Session," "The Big Voice, God or Merman," and "New World Waking"
Order MUD FLAT SHORTS (mostly fiction) from your favorite local bookstore (paperback) or from Amazon (paperback or Kindle).
See https://mudflatpress.com/mud-flat-shorts-mostly-fiction/ for more information.
Learn a bit about some of our favorite storytellers — the writers of MUD FLAT SHORTS (mostly fiction):
https://mudflatpress.com/mud-flat-shorts-mostly-fiction-writers-and-their-stories/